What Our
Clients & Partners

Say...
Caitlin is a consummate Professional. She is very knowledgeable, and understands her craft as a Mortgage Broker. She is friendly, fair, reliable, responsive, conscientious, honest, to mention a few things... I do not have enough adjectives to describe how great she is. You will have a wonderful experience working with her on your purchase and/or refinance loans.

-Sandy Dunkley
I have worked with Caitlin for over 5 years, she is very knowledgeable and courteous. Because Caitlin has been in real estate lending/banking for so many years accuracy and efficiency is what makes her different from other lenders. She always pays attention to details and will always try to get the best possible outcome for her clients.

-Marat Gyulnazaryan
LandMark Mortgage Capital was highly recommended to us by our family friend. Caitlin Chen was very accommodating, courteous, family oriented down to earth person. I been through refinancing before but nobody cares about explaining to us about some small details like "pts" or "buy down rates". She very patiently consistent explaining to me the details of refinancing that really influence us in decision making. She's been very thorough from the beginning to closing. Highly recommendable. Thanks!!!

-Leo Santiago
Caitlin Chen was the BES and most EFICIENT lady to work with for the reverse mortgage. She was always on top of any situation that would come up so that I could work through the loan process. I would, and have, recommended Caitlin to my friend who would benefit form he knowledge and services.

-Charles Taylor
I've done several financings and refinancings of mortgages. By far, working with Caitlin has been my best experience. She is exceptionally thoughtful, knowledgeable, and patient. You cannot go wrong with her. Thank you, Caitlin for a wonderful experience!

-Cornele Overstreet
Super great place to go if you're in the market for a house or trying to Sell!! Caitlin was in constant communication every step of the way and always kept us updated on everything!! Also she answered all of our questions!! They def helped us buy a great home and cant wait to do business with them again in the near future!!! Highly recommend them! They're the best!!!

-Paolo Arionday
Caitlin was responsive, profession and excellent timely service. I had an excellent positive customer experience with minimum interruptions while gathering needed information. Caitlin was there when it was needed and always available to assist or ask questions

-Juan-Carlos Veraza
Has been doing refinancing more than 10 times. Caitlin is the most professional with knowledge and great service. Great experience with Caitlin! Glad to have her to finish the transactions smoothly in time.

-Serena Lei
Caitlin was so informative throughout this entire process. She was very clear and precise on what's needed from me closed the deal, straight shooter which is rare nowadays. It took less than 2 weeks from start to finish. Referred another friend to Caitlin that same week and gave the same star treatment as I did. Communication was huge for me and Caitlin delivered! Thank you, Caitlin! You're the BEST!!!

-Almira Vanetten
My deal was relatively difficult as I have a number of properties which had to be sifted through. Caitlin was attentive and prompt in keeping me up to date on my loan progress. We closed with a minimum of paperwork and difficulties. Would be happy to use her again.

-Dave Cook
Submit Your Review!
I'd love to hear from you! Use this form to send over details about your experience with me.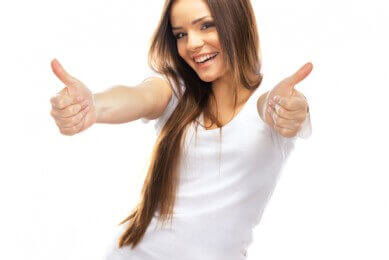 Get Your FREE Pre-Approval Letter Now!